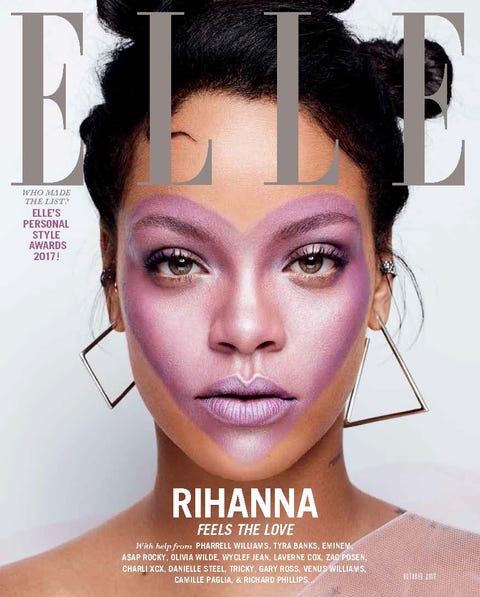 Rihanna hasn't done a magazine cover in a while but she returns to the limelight today for the latest edition of ELLE and she is super adorable.
The move comes right in time for the launch of her new makeup line, Fenty Beauty. The line consists of highlighters, foundation shades, lip gloss and more, and will be available for purchase at midnight PST (September 8).
Styled by David Vandewal.