"Unfaithfulness"
If a man wants to sleep around then he shouldn't commit to a woman or marry her. Commitment or marriage demands that he be responsible and man enough to be loyal.
"Sexist remarks"
Some men look at the woman as inferior, they make sexist jokes and belittle the woman. Such words should never come from a man who claims to love you.
"Physical abuse"
No man should raise his hand to hit a woman. Domestic violence is a no no. Even if the two of you quarrel, hitting her is not an option.
"Economic sabotage"
Some men deliberately want to dominate their women/wives; they choke her economically so that she can depend on only him thus making her powerless. A good man rejoices when he sees his woman growing.
"Slavery"
She cooks, she cleans, she shops, she manages the home not out of duty but love. The man should never treat her like she is a hired maid, he should appreciate her for all she does at home and outside the house just like she appreciates him for all he does.
"Disrespect to her parents"
Any hint of disrespect to her parents should not be allowed. Respect should be accorded to his and her parents. It is a sign of disrespect to take a woman and live with her hidden from the parents, making no effort to even know who her parents are.
"Forceful abortion"
Abortion is often the man's choice. He argues he is not ready to be a father, gives her the money and asks her to flush out the baby. He cares not about how she feels as it finally comes to light that he was not really serious about her and a future together. After the abortion, the man often abandons her and lives her with a scar.
"A hidden child"
It is the height of irresponsibility for a man to commit to a woman, date her, marry her yet never care to tell that woman that he has a child/children out there with another woman/women.
"Insults"
A man who loves a woman will not insult her, love protects.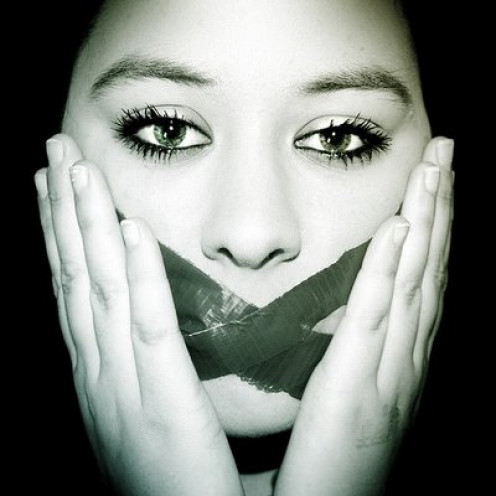 "Rape"
There are men out there who rape their women/wives, he forces her to have sex. Raping a woman is unacceptable whether she is your wife, your woman, a friend, or a stranger.
CREDIT: HOW TO MANAGE YOUR MAN